Your child's first visit to the dentist: what you need to know
Posted by CSMS - Admin on Feb 2 2021, 05:40 AM
Yeah, you'll never forget the day your baby really started to feel not so much like a baby anymore… aka when they got their first tooth! It is a great time, but also a sad time, they are showing signs of starting to grow up! Ugh! Can't they stay little forever? Well, actually I really wouldn't know from a parent's standpoint because I don't have children yet, BUT I do have the cutest nephew alive, and I almost cry every time I have to go back to school and won't see him for a while.
*Ahem*
As I was saying, when your children do start to get those pearly whites in, you do start to wonder when the appropriate time is for their very first dentist visit. This is a crucial thing too! Not only for their teeth hygiene and health, but it also has to do with creating an environment that doesn't prevent them from wanting to go back to the dentist when needed. That's why this first visit is a "happy visit" to help establish care and create a nurturing environment for dental care!
So when do I bring them into the dentist's office for the first time?
Okay, you guys might be surprised at this age, but you should schedule a visit with your child's new dentist around 6 months after the first tooth has broken through the gums or by the time they turn one year old. Most kids start to have their first tooth eruption (the technical term for a tooth coming in) around 6 months old, so the one-year-old rule is a good general guideline to follow. You might feel this is a pretty young age to come in, and perhaps you don't put a lot of emphasis on the health of baby teeth. If you are one of those people, do not fret! You are not alone, many parents first feel this way, but you must understand that the baby teeth are more important than we realize.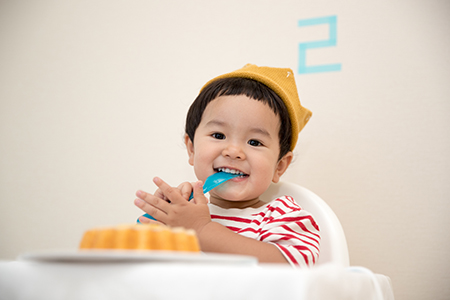 So, we all know that the baby teeth go away after a few years and are then replaced by adult teeth and all that jazz. With this in mind, baby teeth don't seem to be too big of a deal, right? I am truly sorry to burst that myth bubble.
Baby teeth are essential to a child's growth and development. They help with creating normal speech patterns, the ability to chew hard food, and the health of baby teeth can help determine the jaw's alignment and spacing for the adult teeth. That's a lot of important stuff! That's why establishing care early on is crucial to bring up a perfectly healthy and good set of teeth!
At Parklane Dental, it is their job to create a welcoming environment for your child, one that will promote good teeth habits for home and for future dentist visits. The first visit is all about establishing care and giving basic knowledge for dental hygiene for both the child and parent. If you are worried about taking your child to the dentist's office, Parklane would be more than to discuss tips and erase those worries before the first time.
Don't worry, you've got this! Call your local Parklane office and schedule your child's visit today.


Parklane Dental, situated in two locations in Fort Smith and one in Rogers, AR, is equipped with the latest technologies and expert dentists, which helps to offer the best dental care facilities to the patient. For Dentist Rogers, AR, and Dentist Fort Smith, AR, dial (479) 782-0080, (479) 273-0004, and (479) 484-0777  and book an appointment with the dentistry to know more about dentures and other dental care services.