With "immediate dentures" you never have to go without front teeth
Posted by Grayson Wise on Dec 4 2020, 05:56 AM
As we get older, we start to worry about our teeth and how they'll hold up as we continue to age. Unfortunately, it is inevitable that one day our teeth will probably not be as strong and shiny as they once were. We might have to eventually invest in dentures, but what about the wait? Do not despair! There is a fabulous option out there so you never have to go without your front teeth while you wait for the real deal. You get to have your fab teeth, and we'll keep it our little secret.
So, what are immediate dentures? Well, basically it is exactly what you think it is! An immediate set of dentures. These are placed in your mouth directly after the teeth extraction so while you wait for the more permanent set of dentures, you can still have a perfect, functional mouth. Many "permanent" denture sets take around 6 months to be made, and after that, you'll have to go back in to get the immediate dentures removed and the new dentures inserted. Seems like a pretty good deal to me.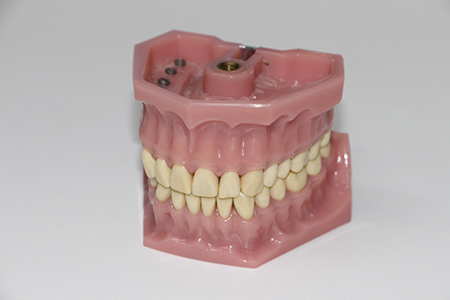 What are some of the advantages of immediate dentures?
1. First and foremost: aesthetic appearance.
It can be a little overwhelming to have to go out in public without your front teeth. We totally get it. It can also be nerve-wracking and frustrating to not be able to eat properly when we're without all of our teeth. That's one of the biggest advantages to utilizing the immediate dentures option. You'll look great while you wait!
2. Recovery
Immediate dentures can actually help you recover a little bit quicker from the teeth extraction. They help reduce bleeding and act as a bandage. They can also help protect the sensitive tissues of the extraction sites, and it will, in the end, provide less discomfort than a traditional denture treatment.
3. Fuller, Better Cheeks!
We know that full cheeks exude a youthful appearance, right? We're always preached about getting the buoyancy in our skin, etc. Well, let's just say this will help you keep those lovely cheeks for just a little bit longer! When we do not have teeth present in our mouth, it can cause the cheeks to fall in, and it can cause a few other problems as well. The lack of teeth can cause you to have to re-learn a few speech patterns, and it overall is just not a good time!
Now, it won't be all cherry lollipops and gumdrops. You'll have to make sure to take care of your mouth– as after any procedure, but just know this! Immediate dentures are well worth looking into and getting more information on them from our team. They can bring a sense of normalcy while you transition to this new life with dentures. Don't suffer through not having teeth! We want you to feel as great as possible, and this is step one.
Call us today to schedule a consultation.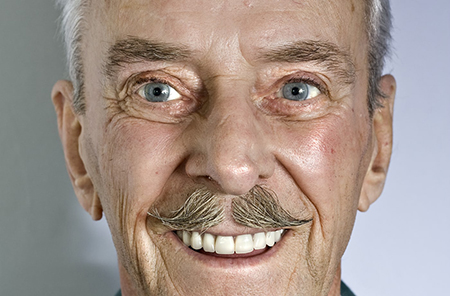 If you are located in Fort Smith, Arkansas, or Rogers, Arkansas, and are looking for a new dental practice, contact Parklane Family Dental for the best dental care. To book an appointment, call Dentist in Rogers, AR
at
(479) 273-0004, (479) 782-0080, or Dentist in Fort Smith, AR
at
(479) 484-0777, or visit one of our three dental practices in Arkansas.